Being Elmo: A Puppeteer's Journey – This film tells the story of Kevin Clash, the performer for Elmo as well as a director and producer on Sesame Street. Clash was definitely someone who chased a dream, working with and making his own puppets when quite young, and beginning to study under Muppet maker Kermit Love while in high school. He worked on Captain Kangaroo, The Great Space Coaster, and Labyrinth before finally starting on Sesame in the mid-eighties. One of the earliest characters he performed was Hoots the Owl, whom I always liked.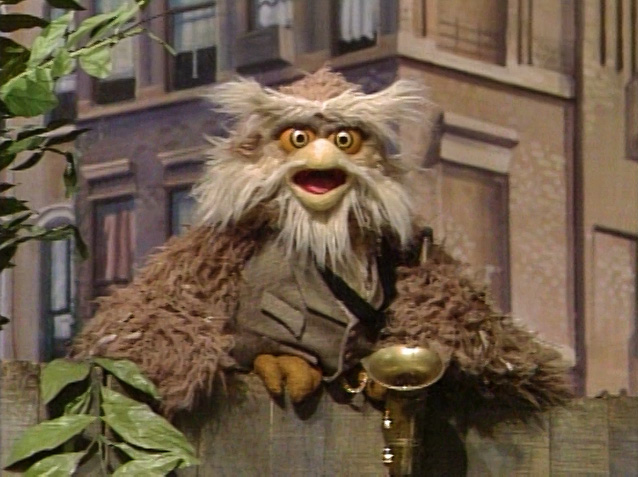 Elmo existed as a character before Clash took over, but he wasn't used much and had a deeper voice (Clash described it as kind of sounding like a caveman). It was Clash who really made Elmo the mega-star he is today. I have to say that I've kind of resented how Elmo became omnipresent on a show that already had so many great characters, but I'm probably just showing my age here.


Kids love Elmo, after all, and it's not like I watch Sesame very much these days. Well, except when there's a video that makes the rounds on the Internet.

Strange that pretty much everyone online has probably seen Elmo with Katy Perry when they refused to air it on the actual show.


The movie certainly gave me more respect for puppeteers. It's not like I ever thought their job was easy, but it's amazing how many different movements and tricks of the trade there are when performing. I do have to wonder if meeting Elmo or another Muppet ever takes kids out of the fantasy, since the puppeteer who's usually off-screen is right there. I would imagine most kids are willing to play along, but what do I know from children? While generally positive in tone, the film did cover Jim Henson's death, which was quite sad. I do think he might have lived longer if he hadn't been so resistant to medicine, but that doesn't lessen the tragedy. I definitely recommend this documentary to anyone interested in Sesame Street, and isn't that most people nowadays?