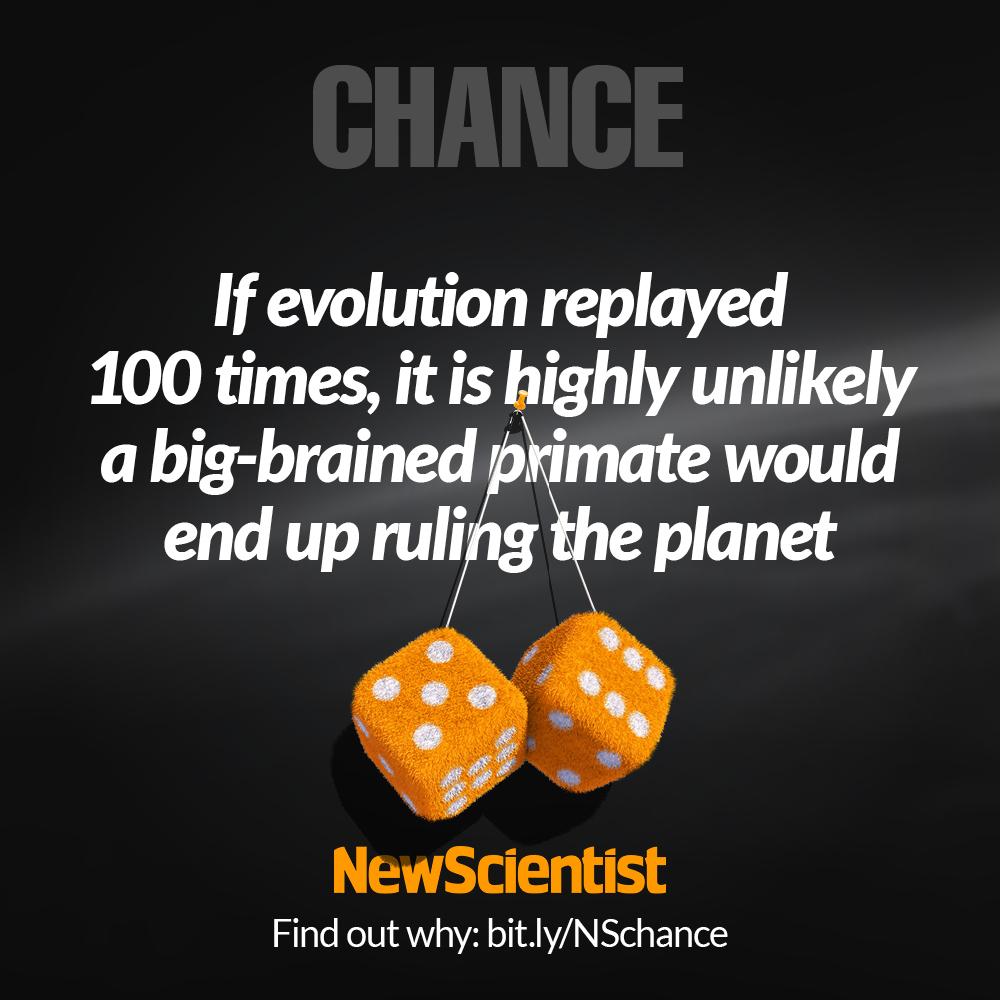 One argument I occasionally hear in favor of God and against the scientific theories about the development of the universe and of life (which are, of course, two completely different things anyway) is that our world couldn't have just come into existence by chance. I have to wonder how anyone would know this. Do we have probability statistics on universes and life coming into existence? Do people bet on them in Las Vegas?


It's somewhat short-sighted to say that there has to be a meaning for YOUR life when you're such a tiny part of the universe. And yes, that can be depressing, but it also means you're really not any better or worse than anyone else, at least as far as nature goes. I understand how people are comforted by the idea of a supernatural intelligence being behind everything, especially since I frequently contemplate the meaninglessness of life. The thing is, a lot of people who turn to religion for answers also think their gods are kind of jerky. I guess they have to explain why so much of life sucks, at least from our perspective. But why devote yourself to a god who doesn't really care? Yes, people will say God loves everybody, but some of the same people will say a lot of us are going to Hell. I think the world is too crappy to believe in a loving god, but not crappy enough to believe in the Fall of Mankind. One explanation I've heard is that God gave us free will so that we could love him on our own volition, which would be more meaningful than if we were just programmed that way. If that's the case, though, shouldn't the burden be on God to be more lovable? Why should humans be blamed for not liking somebody who barely makes an effort? I also think it's a bit contradictory to say that God is beyond human understanding, and then give him human emotions.

Getting back to the issue of a human-centered perspective, I've never fully grasped why some people seem to be personally offended by the theory of evolution. Not just because it contradicts their view of the Bible, but because they're really disturbed by the notion that they might be related to apes. What's so bad about apes? Okay, maybe the smell, but we'd also smell pretty strongly if we didn't make so much effort to mask our natural scents.


Besides, is it really that much better to be descended from someone made from a pile of dirt who knocked up his own rib, particularly with incest mixed in as well?


It's not just the monkey thing, though, but the very concept that humans are animals.


I have to suspect that might be based on the same impulse as nationalism, which is to say that there's really no point in existing if you're not extra-special. It doesn't seem entirely fair to all the other animals, does it? Why can't your life have meaning without your having to outdo someone else?