Names have a lot of power. Just try saying someone's name when they're across the room, and see how quickly they turn to look at you. The idea that names are somehow magical is something I first came across in Ursula K. LeGuin's Earthsea Trilogy. In this world, your parents initially name you, but when you reach a certain age a wizard reveals your True Name. The person will then typically take on another name for common usage. People in Earthsea only give their True Names to those they trust deeply, because it can give power over them. It's linked to the concept of a language of magic, in this case the Old Speech in which all things are known by their True Names, and hence learning it is the basis of magic. It's also what dragons speak in their day-to-day lives.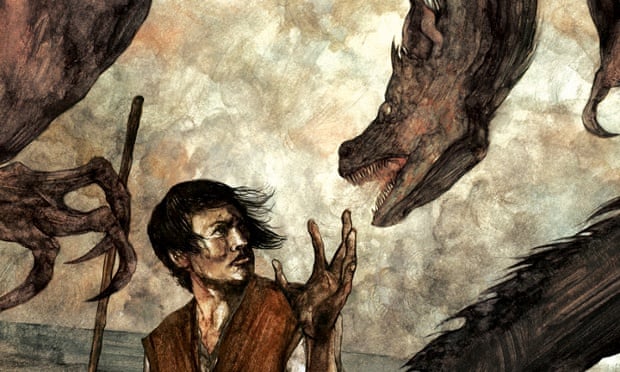 While this idea is used in a lot of places, it seems like it might have originally come from Egyptian mythology. There is, for instance, a myth about how Isis gained power over Ra by learning his real name.


As in Earthsea, these names are not often used. Names of gods are particularly tricky, and it's pretty common that the name by which humans call their deities are not their actual names, which could be devastating if they were known. The power of the Name of God is part of Judaism, and is why it's generally not used.


I'm not sure if "Yahweh" is considered to be God's True Name, or if it's a case where even an alias is too risky to utter aloud.


I know devout Jews will refer to God as "ha'Shem," which literally means "the name." Yes, that also presumably means that Noah named one of his sons "Name." Maybe he filled out a form incorrectly. Commanding demons often requires knowing their names, and as such it's also a big mistake to reveal your name to them.


This is presumably why a lot of demons have names that are so difficult to pronounce.
There are many variations on the True Name concept, some of them listed on the pages related to the subject on Wikipedia and TV Tropes. It can vary between a True Name being something of an inherently magic nature and the name you were given by your parents being sufficient. For instance, the Librarian of Unseen University in Terry Pratchett's Discworld series was turned into an orangutan in an early book, and since he doesn't want to changed back to a human, he refuses to reveal his name.


This becomes a plot point in The Last Continent, and Rincewind presumably DOES know it. According to official material outside the main series, it's Horace Worblehat. In the Bartimaeus Trilogy, wizards change their names upon studying magic so that demons can't control them. The dragon Fafnir cursed Sigurd upon learning his true name while dying, and this might have influenced Bilbo Baggins' decision not to tell Smaug his name. Rumpelstiltskin was also driven off when the princess learned his name, but he was the one stupid enough to incorporate it into a song.


I have to say that a lot of people know my birth name, and if I have a secret True Name it's as much of a mystery to me as anyone else. That's why I don't deal with demons or dragons. Well, that, and they presumably don't exist.