I received a suggestion to compare and contrast Rachel Cosgrove's two Oz books, The Hidden Valley of Oz and The Wicked Witch of Oz.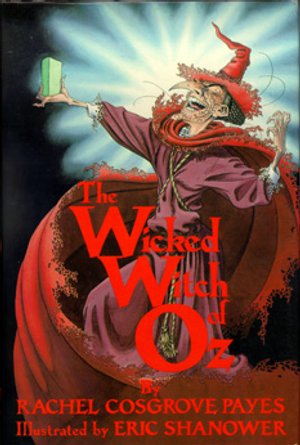 This made me think of something I remember reading on the Regalia or Nonestica mailing list (I forget how long ago it was) that the Oz authors after L. Frank Baum often started out by writing a book about Dorothy, as if she were a gatekeeper of sorts. Actually, the most famous gatekeeper in Oz is this guy: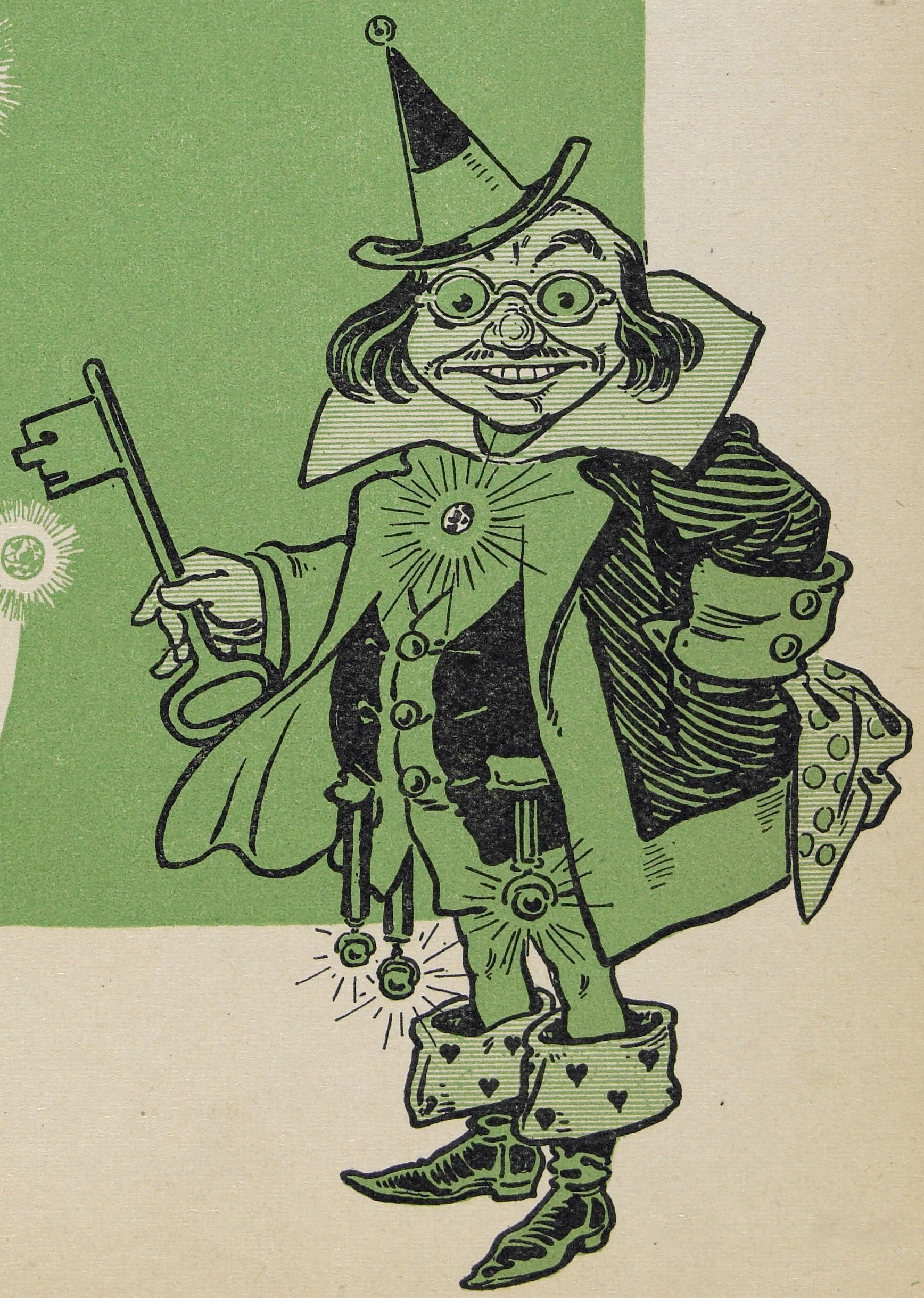 Still, I see the point. Ruth Plumly Thompson's first Oz book, Royal Book, was largely about Dorothy, the Scarecrow, and the Cowardly Lion. Her second, Kabumpo, focused mainly on her original characters. Jack Snow's Magical Mimics features Dorothy and the Wizard of Oz, while Shaggy Man has Shaggy accompanied by new characters. The McGraws gave Dorothy and the Cowardly Lion major roles in Merry Go Round, but not in either of their other Oz books. Actually, Forbidden Fountain was apparently originally going to have Dorothy and Ozma both lose their memories, but this wasn't how it worked out. Dick Martin only has one published Oz book, but it uses Dorothy as a main character. John R. Neill was sort of an exception, but his books tend to meander so much that it can be difficult to even identify the protagonists. Eric Shanower featured Dorothy in all of his Oz graphic novels and Giant Garden. Edward Einhorn and Gina Wickwar never made Dorothy central in their books. So the rule doesn't always apply, but there's likely something to it.
Cosgrove (later Payes) used Dorothy as a main character in both Hidden Valley and Wicked Witch, but the latter still comes across as the author going off in more of her own direction. While it has some innovations, the former was written in a by-the-numbers sort of way. Jam arrives in Oz and is hailed as a good magician, just as Dorothy was in Wizard. He later teams up with the entire main cast of Wizard, minus Toto but plus the Hungry Tiger. In addition to Jam and Percy, who definitely appears to be Cosgrove's favorite original character, this makes for a rather large cast.


That's probably why some of her other original characters, the guinea pigs Pinny and Gig, the Leopard with the Changing Spots, and the Rhyming Dictionary, are removed from the party rather quickly. Spots and the Dictionary leave for the Emerald City, and I figure it would have made sense for someone who lived there to show them the way, but that's not how it worked out. While the Scarecrow and Tin Woodman take on their usual roles as thinker and laborer, respectively, I don't recall Dorothy and the big cats making that much of a contribution. In her introductory note, Cosgrove writes, "Of course, Dorothy, the Scarecrow, the Tin Woodman, and many other old friends are in this story, for it would not be a true tale of Oz without them." There had been Oz books published before this in which these established characters either didn't appear at all (Thompson's Captain Salt and Silver Princess) or had only minor roles (Rinkitink and several of the Thompsons), but I don't know whether Cosgrove hadn't yet read these or didn't consider them to be true tales of Oz. The protagonists in Hidden Valley stumble upon two themed communities with hostile inhabitants who want to make outsiders into beings like them, a staple of the Thompson books more than the Baum ones.
In Wicked Witch, the active party is whittled down considerably, consisting of Dorothy, Percy, and the new character Leon the Neon.


Singra, the Wicked Witch of the South, also counts as a main character, as a lot of the book focuses on her actions.


I've seen complaints about how repetitive some of the Singra sections are, suggesting she's a pretty slow thinker. Still, it becomes much less of a straight travelogue, although there are elements of that with Dorothy and Percy encountering the Rubber Band, being held prisoner by bees, and meeting hummingbirds who try to induct the travelers m into their lifestyle. Singra's plotting is juxtaposed with Dorothy's race to rescue Trot and Ozma and her court slowly figuring out what's going on.
It's tempting to compare Wickwar's two Oz books to Cosgrove's, in that the first one published has a massive cast that includes several familiar characters, while the second focuses on a smaller cast of mostly original ones. But then, I understand she actually wrote Toto of Oz first, although it wasn't published until later. Still, there's definitely a sense in Hidden Valley of the author wanting to pull out all the stops, both bringing in her own characters and their conflicts and picking up on lingering plot threads and character information from earlier books.


I can't say I blame Wickwar for this, as that's how most of my longer manuscripts have been working out as well. Honoring Baum's creation AND putting your own mark on it can be pretty daunting. I obviously think a lot of authors have done it well, however, as I've read Oz tales by a wide variety of writers.