Print-on-demand and online publishing have been a boon to Oz authors, and to people like me who always want to read more about my favorite fairyland. It kind of makes me feel ashamed that I don't have a book out yet, although I really would like to have one with illustrations if possible. The logistics and cost might get in the way, but an Oz book without pictures just seems wrong. Anyway, I just recently downloaded and read a few relatively new Oz titles that I hadn't heard of before.

The Magic Scroll of Oz, by Ray Kelley – The author of this one mentioned it on the Facebook page for the Oz Convention, which is coming up pretty soon. It turns out Jared Davis had already reviewed it, and I have to agree with him that it's kind of a downer. Dorothy has started aging again, and has grown estranged from Ozma. There's also a brief mention that the Scarecrow and Tin Woodman hadn't seen each other for years. Dorothy is charged with finding a scroll that can be used to rewrite reality, and ends up journeying through some familiar territory with the Cowardly Lion and an animated stick figure. They revisit the giant purple spiders, the Scoodlers, the Wheelers, and the Valley of Clowns in Merryland. There are some interesting additional details about these societies, and some new ideas like a wandering sea.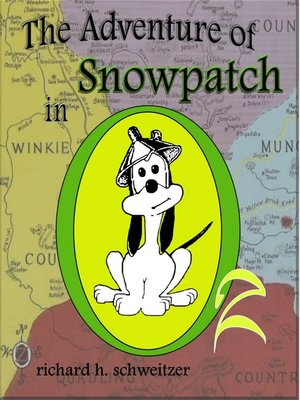 The Adventure of Snowpatch in Oz, by Richard H. Schweitzer – Did you know that the Tin Woodman had a dog? Well, neither did he for a while, as the rust affected his memory. This is the tale of Nick Chopper's canine companion, who goes off to search for help when Nick becomes rusted in place. He makes friends with a Munchkin girl named Ketty from a moving town, and the two of them run afoul of Mombi and team up with the Good Witches. Much of it takes place concurrently with The Wonderful Wizard of Oz, and I've noticed a tendency of authors to get the timeline somewhat mixed up. Not that it's ever all that well-defined anyway, but it has the Tin Woodman already knowing the Wogglebug prior to meeting Dorothy, and his being called a professor at the time. I suppose Nick could have forgotten the insect like he did Snowpatch himself, but the reverse wouldn't have been true. Along the same lines, Tip meets Glinda before running away from Mombi. Some of the dialogue also doesn't fit the time period in which the story is set. There are some MGM references in the book, like Nick living near an orchard of cranky apple trees and Glinda traveling in a bubble, but these don't explicitly contradict the main series. Despite these possible gaffes, I did find the story quite interesting and Ozzy. There's a subplot involving an island inhabited partially by diamond people and its missing queen and misguided warlock, and the Nome King puts in an appearance. I do feel bad for the girl who owned Snowpatch before he came to Oz. He runs away because she's rough with him, but she's a child, and losing her pet has to have been traumatic for her.
It's strange how many of the books I never hear about until coming across them more or less randomly. There really needs to be better advertising, as searching Amazon for "Oz" isn't at all practical. One I just found today is The Lonely Phonograph of Oz, which I haven't ordered yet but probably will at some point. I believe I remember seeing an early version of that one twenty years or so ago at a convention, so it must have been waiting in the wings for a long time. Eric Gjovaag's site has ordering information for many fan-written Oz books. Some of them aren't in line with the main series or follow-ups to books that didn't really grab me, but there are others I'm curious about. What can anyone tell me about The Hackers of Oz or Lost Lands of Oz: The Rain King Is Missing? Marcus Mebes really didn't like Bill and the Purple Cow in Oz, and while I don't always agree with his opinions (I liked The Witch Queen of Oz, for instance), it apparently doesn't acknowledge any original Oz books beyond the first two. Can anyone confirm that? I haven't read any of James Fuller's books, either.