It's been a while since I've written a book review post (well, not counting my look back on The Patchwork Girl of Oz, which I'd read a long time ago), and I have to say that I just haven't been finishing books as quickly as usual as of late. I did complete a few fairly recently, though, so here are some thoughts:

Aunt Maria, by Diana Wynne Jones – When looking at a list of titles that Jones wrote, I sometimes forget which ones I've already read until I see plot descriptions. This is one I hadn't read until a few months ago, and it's apparently called Black Maria in other countries. It's about a divorced mother and her children who go to stay with her helpless-seeming aunt-in-law, who turns out to actually be a witch who has a reign of terror over the small seaside community where she lives. There's a fairly convoluted conspiracy that I had some trouble following, where the men and women are purposely kept separate through magic, and it's difficult for the protagonists to tell who's on the right side. It's well-written and includes both transformations and time travel, as well as some likeable heroes (even the mom eventually plays a major role after she gets over her initial impressions of Aunt Maria), but it just didn't appeal to me as much as many of Jones's other books.

The Big Sheep, by Robert Kroese – Perhaps best described as a post-apocalyptic science fiction detective story, it takes place in a future Los Angeles where the police have decided to totally ignore one section of the city, where the crime lords have full sway. Detective Erasmus Keane and his assistant Blake Fowler, who narrates the story, are hired by a genetics lab to find a genetically engineered sheep that had been stolen. Soon after, they're also approached by a television actress who fears somewhat is out to kill her. Keane and Fowler end up uncovering a plan by a media company to use genetic modification and cloning to create perfect celebrities, with some more sinister goals as well. It's a well-plotted mystery, where certain minor things that the detectives learn about turn out to be important later on, yet the end solutions are so bizarre that it takes someone like Keane to put it all together.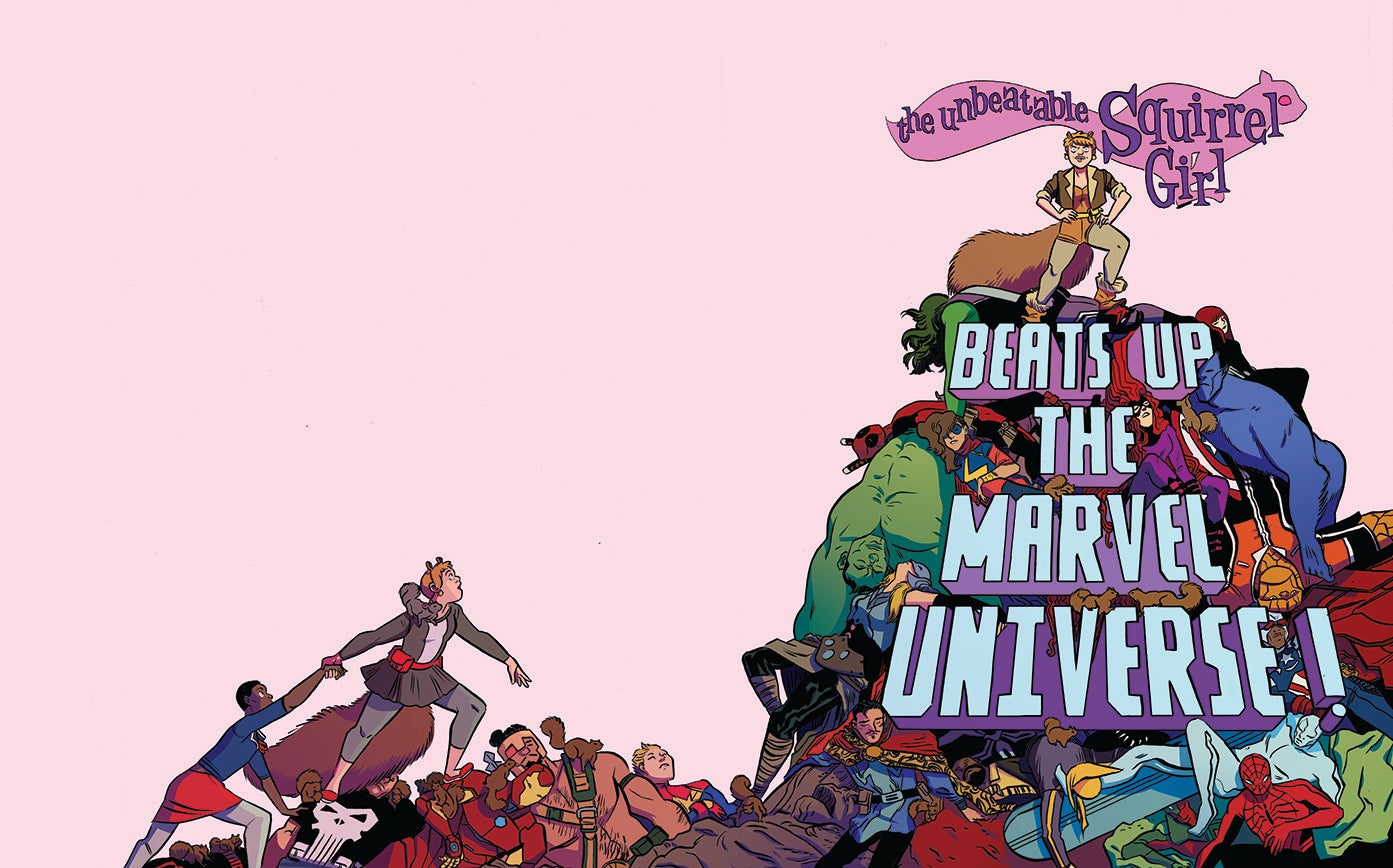 The Unbeatable Squirrel Girl Beats Up the Marvel Universe, by Ryan North and Erica Henderson – I've been very entertained with what's been done with this character as of late, and this graphic novel is no exception. If you're wondering why Squirrel Girl would want to beat up the Marvel Universe, I'll say that the plot involves an extremist clone.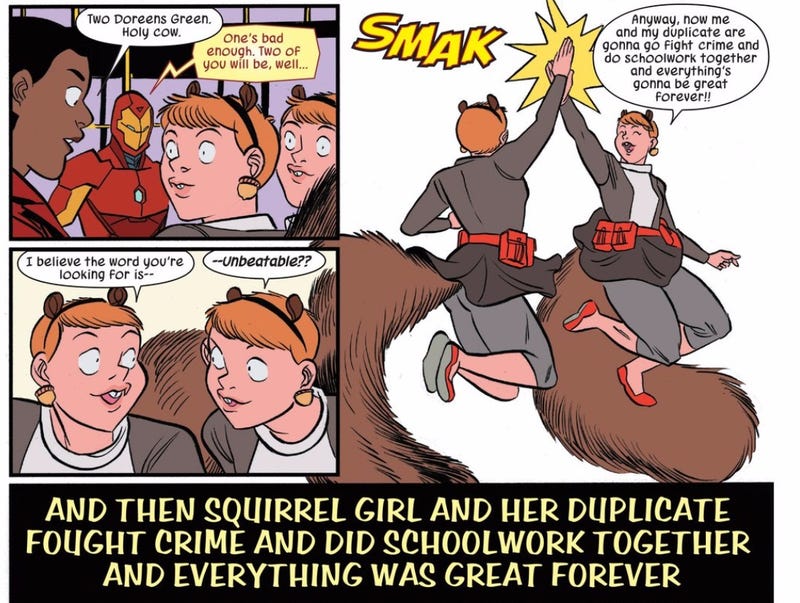 I understand the title is also a play on a Punisher story, although I haven't read that one. The story contains a lot of humorous references to other things Marvel, some of which I got and some I didn't. I particularly thought it was clever how the Squirrel Girl duplicate took out practically every superhero and supervillain in the world through what could be described as the Mega Man method, using the weapons and abilities she took from defeated ones to conquer others in a constant progression.

The Girl Who Drank the Moon, by Kelly Barnhill – This 2017 Newbery Award winner concerns a town that leaves out a baby every year as a sacrifice to a witch. It turns out that the local witch is actually a friendly sort who finds homes for the cast-out children, but the town elders prefer to rule by fear. The witch ends up adopting one of the children, raising her with the assistance of a poetry-obsessed swamp monster and a tiny dragon. Meanwhile, a young man named Altain who is training to be an elder even though his true love is carpentry gets it into his head to kill the witch. It's a little slow-moving in the middle, switching back and forth a lot between characters, but is ultimately an entertaining tale of coming of age with some more serious political themes and quite a bit of whimsy.