I've written before about anti-science conspiracy theories before, and I touched on their connection to religion, but it still sometimes confuses me. I mean, Alex Jones apparently considers himself a Christian. I missed the parts of the Bible about goblins and gay frogs, unless the latter are the unclean spirits from Revelation. And the latest version of the Nibiru prediction, where some mysteriously undetectable planet is supposed to collide with the Earth (it started in 1995, but comes back every few years after it keeps failing to happen) was made by a self-proclaimed Christian numerologist.


Is there any reason for Christians to deny global warming, except for the strange marriage between Republicanism and fundamentalist Christianity? How many Bible stories are there about people screwing themselves over despite repeated warnings? Seems like that's what happening with climate change. Conspiracy theories are weird anyway, because they seem to be appealing for contradictory reasons. They're often based on paranoia, but they're also fun. The details within them can be very complicated, but the idea that a few people are causing all your problems is appealing in its simplicity. And while conspiracy theorists think they're smarter than the so-called experts, they also often tend to believe obviously untrustworthy people without question. Sure, scientists are wrong sometimes, and can even be intentionally misleading for whatever reason. But isn't it usually other scientists who call out these errors, not radio hosts in tin foil hats? Creationists who point out the initial success of the Piltdown Man hoax apparently don't want to acknowledge that it was eventually debunked by scientists. People still like to cling to the idea that vaccines cause autism, which was started by a gastroenterologist but soon found false by other medical researchers. Also, there are real conspiracies; they just generally aren't as bizarrely interesting as the made-up ones. Russian influence on our elections? Sure, it looks like it definitely happened, but where are the lizard people, UFOs, and fairies? Well, okay, I guess there is that one elf from Harry Potter.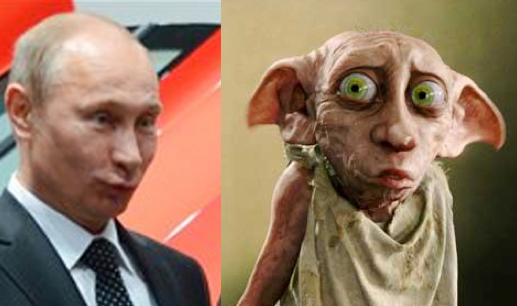 And some attempted conspiracies unravel because of weak links, or are just really obvious from the get-go. (What is a get-go, anyway?)
It's tempting to say that strong belief in one thing without evidence makes it easier to believe in other things, but I don't know that this is always the case. After all, a lot of modern religion involves dismissing similar religions as untrue, and there are some prominent atheists who believe other ideas without evidence behind them. You could sort of say religion IS a conspiracy theory, as it purports the existence of one or more intelligent beings who control the world.


It's supposed to be a beneficial conspiracy, but maybe not so much for those who make God mad through no fault of their own. If belief is what's important to a deity, it's not like people can just force themselves to believe things. In the New Testament, Paul refers several times to principalities, powers, and authorities run by evil spirits and controlled by Satan.


The secret rulers of the world are demons rather than the Illuminati or whatever, but then it's not uncommon for people to claim the Illuminati were/are Devil worshippers. Even today, people talk of Satan controlling anything they don't like, which makes it sound like Lucifer is stretching himself too thin over things that aren't that important. I guess he gets bored easily.


So I think there is a connection there, but it's by no means inevitable. I have to suspect a lot of it doesn't have to do with religious belief so much as it does not trusting people. And I get that, but why then believe those who spew hatred and nonsense? Even if the government really is withholding a cure for cancer, how would Kevin Trudeau know it? How do you know he isn't PART of the They? I guess you can't go through life without trusting somebody.