Wait for Your Laugh – Beth knew Rose Marie from her appearances on The Monkees (she played two different characters in different episodes) and regular role on Hollywood Squares, and had recently read her book.


Her documentary premiered this week, and we went to see it at the Landmark on 57th Street. Rose Marie is ninety-four, and has been in show business since she was three, starting out as a singer under the name Baby Rose Marie, a novelty because her voice didn't sound like that of a child.


At the time, her father, who had been a mob enforcer and had another family, took all of the money she earned. She continued her act in adulthood, then got into acting, playing a regular role on The Dick Van Dyke Show. She's worked as much as she could since then as well, doing live shows, guest spots on television, and voice acting.


Her most recent credit is for the computer-animated Garfield series in 2013. She's been largely typecast as a nasty old lady for a long time, though. The documentary was quite respectful, with a lot of reminiscing from Rose Marie herself, as well as narration from Hollywood Squares host Peter Marshall and appearances from Dick Van Dyke, Carl Reiner, and Tim Conway. Along with the interviews were a combination of actual old footage and reenactments of events from her life. There's also significant focus on her marriage to Bobby Guy, a trumpet player who worked for Bing Crosby among others, who proposed to her after knowing her for only a week and unfortunately died in 1964. There were also accounts of how she knew a lot of mobsters, including Al Capone, which I guess makes sense as they owned a lot of the nightclubs where she worked and because her dad had some connections, but they were apparently always very nice to and protective of her. She played a crime boss on one of her Monkees appearances; I guess she might have been drawing from experience.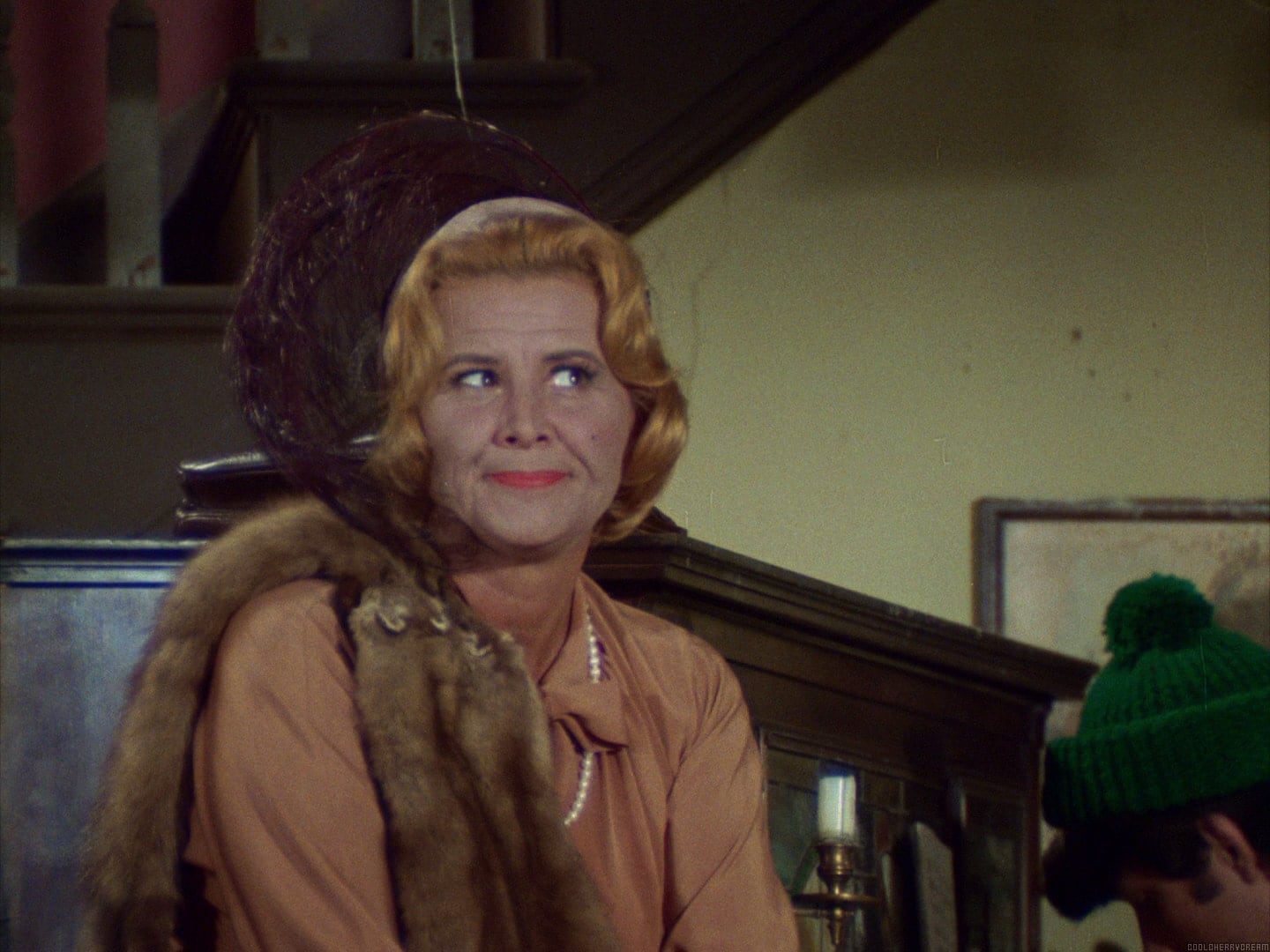 And she discussed how she was sexually harassed by the producer of Top Banana, a 1954 film based on a Broadway musical she had been in with Phil Silvers. She stood up to him, but that resulted in all of her songs being cut from the movie. There was a question-and-answer session after the film with Marshall, Rose Marie's daughter Georgiana (also known by her nickname Noopy), and writer and producer Christina Wise.


Beth met Peter Marshall after the session, and I took a few pictures.