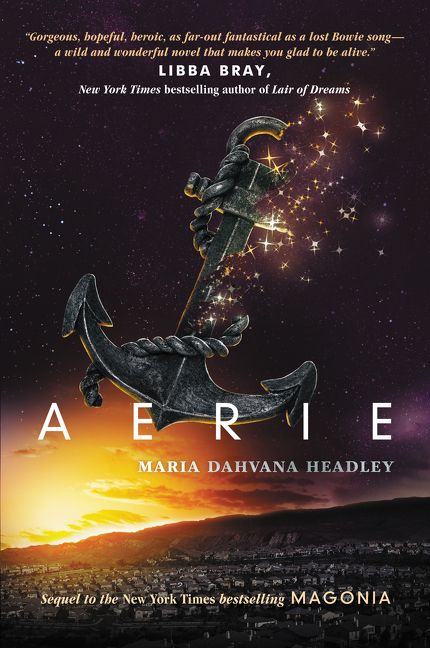 Aerie, by Maria Dahvana Headley – The follow-up to Magonia takes place a year later, with Aza and Jason still a couple. He's been hiding a secret from her, though, that a secret government agency monitoring Magonia is forcing him to share intelligence with them. I know he felt like he didn't have a choice, but he really should have told her. Aza teams up with the girl she initially replaced on Earth, who was an antagonist in the first book, and seeks out something called the Flock in order to fight her mother, who still wants revenge on the Earth. Other characters return and several other secrets are revealed, including the identity of Aza's father. There's still a lot about Magonia that remains unexplored, though.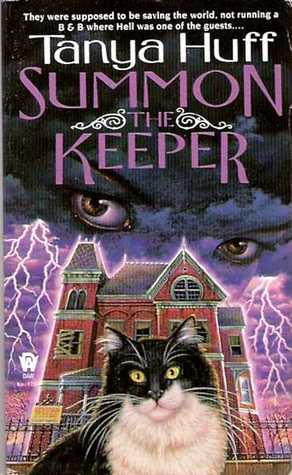 Summon the Keeper, by Tanya Huff – This is the first book I've read by this author, and I liked it, although it seemed a little weirdly uneventful for a book with such a cosmic premise. But then, maybe that's because it's so Canadian. Claire Hansen is a Keeper, someone whose calling is to seal incursions of evil magic into the world. She also has a talking cat, easily the most entertaining character in the story. Claire finds herself being in charge of a bed and breakfast in Kingston, Ontario. Guests there include a vampire who's also a popular college musician, a few werewolves, and a group of retired Olympian gods. The furnace room contains a portal to a conscious Hell that argues with itself, a woman is in a cursed sleep in another room, and there's a horny Quebecois ghost haunting the place. And even more annoying is the nosy neighbor who seems almost too normal, but turns out to have a strange connection to the supernatural events. There's some romantic tension between Claire and both the ghost and the charming young man from Newfoundland who works as the caretaker. I just checked out the sequel, The Second Summoning.

A Map of Days, by Ransom Riggs – The fourth book in the Miss Peregrine's Home for Peculiar Children series starts with Jacob Portman living in Florida again, only to have Miss Peregrine and her charges show up there. She wants them to help with the recovery effort for peculiars after the events of the last book, but Jacob has the idea of carrying on in his grandfather's footsteps by running secret missions in the United States. He and his friends soon find out that the situation in America is complicated, with several rival gangs mostly being in charge of the peculiar world there. There are several new characters based on old photographs, much like in the previous books. It expands the world quite a bit. I do have to say that I became frustrated with Jacob's refusal to listen to anybody, but at the same time the secretive authorities don't come off well either. And I'm glad it actually addressed the weirdness involved in Jacob dating his grandfather's ex.