I haven't had the chance to watch many movies recently, aside from the few I saw at the theater. I did watch one a month or so ago, and felt that my review wasn't enough to merit a post, so I waited until seeing another one last night. Yeah, it's really arbitrary, but sometimes I just don't like the look of a post that's too short.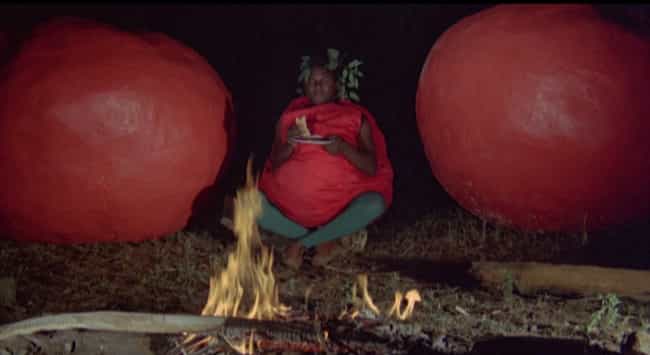 Attack of the Killer Tomatoes – I'd certainly heard of this low-budget horror spoof before. It even spawned a cartoon series when I was a kid, although I never watched it. I'd say it's definitely worth watching, as it really goes all out on the jokes. Even the opening credits and the soundtrack are full of them. There are, of course, a lot of gags based on the mad tomatoes themselves, but it's not limited to that. The scenes of officials having goofy conversations in an incredibly serious manner were pretty similar to Airplane!, which came out a few years later. Interestingly, Beth didn't like Airplane!, but did like this. There were certainly some plot elements that didn't go anywhere, like the advertising guy hired to downplay the tomato threat, but that's typical for movies with rapid-fire humor. Also along these lines are the occasional semi-random references, like why there's a parody of Lois Lane in a faux monster movie, but again it doesn't really matter a whole lot.

The Changeling – This horror film from 1980 stars George C. Scott as a composer whose wife and daughter are killed by an out-of-control truck on a snowy road right at the beginning of the movie. He goes on to rent an enormous house from the Historical Society, and soon finds out it's haunted, and the ghost seems to want to communicate something to him. He goes on to try to find out information on former occupants of the house, only to find that there are no public records from before the 1920s. As it later turns out, there's a connection between the ghost and the Senator who owns the property, and this ties into the title. Beth's comment on this one was that it was very classy, which I can agree with. But then, it also shows the brutal murder of a child, so it's not like it isn't disturbing. While much of the mystery is solved, the ending leaves a lot unexplained as well.