They Might Be Giants, BOOK – This album was originally supposed to be finished in 2020, but since Coronavirus got in the way of just about everything, it was delayed until late this year. I really hadn't had the time recently to properly devote to listening to it, which is why this review is so long after the release. The album is accompanied by, you guessed it, a physical book. Well, you can get it without, and even in such largely obsolete formats as cassette and eight-track. But Beth has a fan club subscription, so she got the book, and her name is in the special thanks section.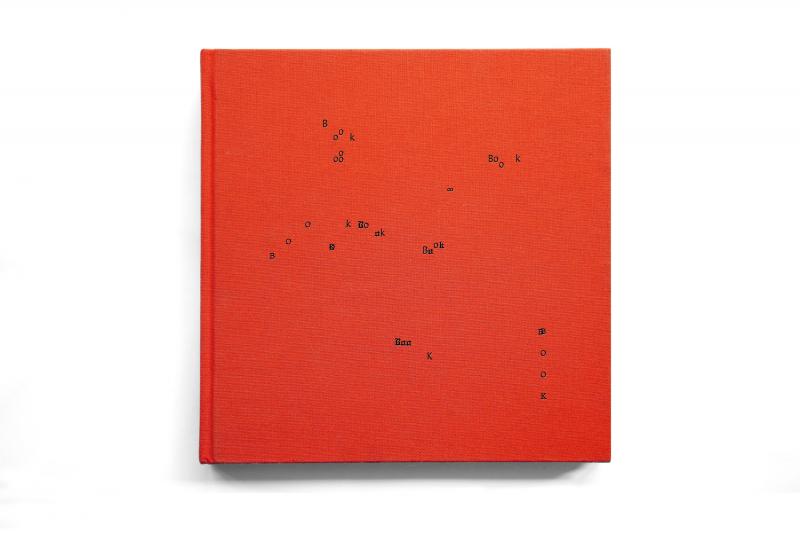 The volume itself is an oversized hardback that very much fits with the band's avant-garde art background. It's mostly lyrics, from both this album and the last few, typed out on an IBM Selectric, often in unusual patterns. They overlap each other, get partially cut off, and form shapes. "Dog," for instance, is in the shape of…well, you can probably guess, but most of them aren't that literal They're accompanied by Brian Karlsson's photographs of odd things he came across. Anyway, here are my thoughts on the individual songs:
Synopsis for Latecomers – We start things out with a march song that's kind of a play on announcements telling people not to panic in a way that just makes things sound even worse than people thought. It's definitely inspired by recent events, but not something that I think will be dated; there will always be badly handled responses to emergency situations. The lyrics are pretty funny, and include a reference to the container ship that was stuck in the Suez Canal. "Who ate the babies?" seems like something one of the Johns would improvise, sort of like "Let's get those missiles ready to destroy the universe!"
Moonbeam Rays – Okay, the first song starts with "for everyone who only just arrived," and this one begins with, "By the time you read this, it will be too late." I kind of like the idea of songs suggesting something was going on before they started. They also both with non-words. I like this one, but I don't have much else to say about it. John Flansburgh does a rather high lead vocal.
I Broke My Own Rule – This one is catchy, and makes good use of echoing vocals and repeated lyrics. It's a fairly typical John Linnell song in many ways, but that's hardly a bad thing.
Brontosaurus – I see I'm not alone in wondering if the part about being skinny at both ends and thick in the middle is a Monty Python reference. I also have to suspect the name has something to do with how there was some controversy with the name "brontosaurus"; when I was younger, the preferred name was "apatosaurus" due to some kind of confusion over skeleton assembly, but now it's again accepted as a separate genus. It also seems to be about the fleeting nature of fame in the entertainment industry.
Lord Snowdon – This has been confirmed as being about an actual person, Princess Margaret's husband, the First Earl of Snowdon. It was inspired by a book about their relationship, and how he saw her world as an outsider. It has a very prominent Hammond organ part that kind of sounds like "West Virginia."
If Day for Winnipeg – The title sounds like a Dr. Seuss book, but it's based on a 1942 military exercise that simulated a Nazi invasion. It's basically about living in fear. The music is all electronic, with a lot of weird bells and such, kind of dark circus music, which Linnell came up with for Flansburgh to use.
I Can't Remember the Dream – A very catchy song that starts with a riff kind of reminiscent of "Louie Louie," but with the gated effect of "Ana Ng." The lyric is one I can identify with in a fairly literal fashion, wanting to recall the details of dreams that I only remember as pleasant.
Drown the Clown – Another organ-based song, this one about a guy who really wants to play the titular drinking game, only to be constantly interrupted by an emergency news broadcast and other things. This was a late addition to the album, so the words aren't in the accompanying book.
Darling, the Dose – The lyrics refer to people, both real and fictional, who were poisoned: Hamlet's father (also referenced in "Stomp Box"), Vicktor Yuschenko, Rasputin, Socrates, and Hercules. Aside from that, it appears to be about people staying in a relationship for a bad reason. Musically, it has a lounge feel.
I Lost Thursday – This was a collaboration during the pandemic (which is actually still going on, but people aren't able to stay home most of the time anymore), with Linnell writing a bassline and sending it to Flansburgh, who wrote a song on top of it. There's a fuzzy kind of sound to it that Flans has compared to Lincoln. It's about losing touch with time, which could probably just be related to getting older, but the Johns were writing songs about similar subjects when they were in their twenties. There's a psychedelic bit, "It's supernatural how spaced out we can be," that contrasts a bit with the rest of the song. I can't help but think of Arthur Dent saying he could never get the hang of Thursdays, but that's just me. It's worth noting that the book replaces every instance of the a word "Thursday" (even in the title) with a blank.
Part of You Wants to Believe Me – A song with a lot of double negatives and convoluted sentences that are difficult to decipher. It sounds similar to "I Can't Remember the Dream," but with more of a calypso background, with bongo drums.
Super Cool – The title works with the vibe of the song, which is another lounge kind of thing. But then, as it's an old-fashioned sort of coolness, there's some irony to it as well. I like the instrumental break. Lyrically, I'm not sure there's much more to it other than a shy dude being able to relax while dancing.
Wait Actually Yeah No – This is basically a collection of false starts, like the narrator keeps losing his train of thought. There's sort of a similarity to "Stuff Is Way," although it's not grammatically mixed up so much as it just brings up and drops various ideas. It's also more relaxed musically. The trumpet part is enjoyable.
Quit the Circus – The title makes me think of Cracker's "I Want Out of the Circus," although that one sounded more like circus music. There's a general theme of uselessness, and perhaps there's a link to how "Brontosaurus" mentions joining the circus. I particularly like the line "Scarecrows only work in the light." It's kind of weird that there are three slower, more relaxed songs in a row. I would have thought they'd have wanted to mix it up a little more, but what do I know about organizing albums?
Less Than One – Okay, this one is a little more upbeat. I guess they could have used this title for a song on "Here Come the 123s." There are a lot of contradictions and mathematical absurdities, like, "I bought half of a timeshare. Half of me will be staying there." The lyrics in the book cut off the beginnings of the lines.

The Pamphlet EP – Actually released a month before BOOK, it has songs that were recorded during and after the sessions of the album. The first two have their lyrics included in the book. It looks like they went with a cover inspired by the Beatles' white album.
Helicopters of Elves – This seems like a play on conspiracy theories and UFO sightings, and how such rumors spread around with no real evidence. The background music gives sort of a creepy lullaby sound. The fact that the invaders are elves from the Land of Nod adds to the childish atmosphere, but then, elves in mythology and folklore often are dangerous tricksters. I suspect these aren't the same helicopters the hippos are hopping from.
Buckle Down, Winsocki – A cover of a song by Hugh Martin and Ralph Blane from the 1941 musical Best Foot Forward, which takes place at the fictional Winsocki Military Academy. It's a football fight song, which seems a little unusual for TMBG, although Linnell has said his "Michigan" has that sort of song. What is typical for them is covering a song from an old musical, especially since it was also used for political campaigns. The stripped-down arrangement harkens back somewhat to the band's early covers of Rodgers and Hart numbers.
There Will Be Sad – There's something fairly modern to the title. It's hard to explain, but social media tend to have a lot of mixing up of parts of speech, hence "sad" used as a noun instead of just going with "sadness." It's a short song with some clever metaphors.
Fortnight – This last one is only a little over a minute long. None of the songs on BOOK are under two minutes, which could be why this and the last one are on the EP instead. It's a bluesy kind of song with a stream-of-consciousness sort of narrative. The singer is incredulous at the person he's talking to using the word from the title (hey, maybe they were talking about the video game), then criticizing his own expressions.